Since lock down restrictions were eased a few months ago a team of volunteers from Hugh James have been helping at Horatio's Garden Wales on a weekly basis.
Cari Sowden-Taylor, Partner in the Serious Injury Team had the pleasure of volunteering recently during the heat wave.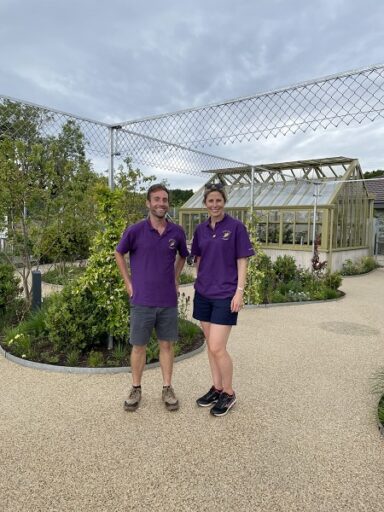 It was incredible to witness the joy that the garden brings to patients and staff at the Welsh Spinal Injuries and Neurological Rehabilitation Centre Unit at University Hospital Llandough, Cardiff.
The day started with, Owen Griffiths, Head Gardener, showing me around and explaining what needed to be done to maintain the garden. Given the extreme heat, we set to work to ensure that the plants all had a good dose of water before the sun really took hold.
As the day went on more and more patients and staff came out to enjoy a 'cuppa' and a chat and it was wonderful to see families and patients who have clearly formed strong friendship groups since being in hospital, enjoying the beautiful surroundings.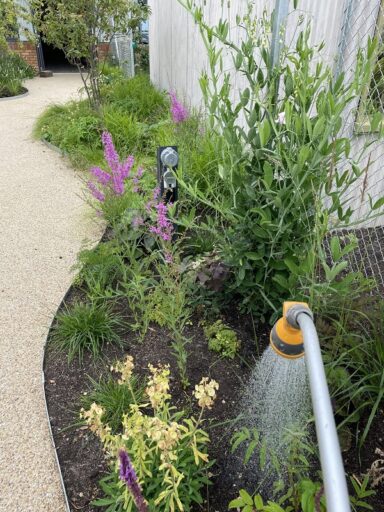 One of the patients shared with me how they enjoyed their wedding anniversary in the garden. They were due to be in Italy and so instead Italy came to Horatio's Garden Wales. Italian food, wine and music was organised so that they could celebrate their special day as the sunset over the garden.
It was a privilege to assist Owen in running some horticultural therapy sessions with patients which included repotting of succulent plants and sunflowers, watering the plants in the incredible greenhouse and tending to the tomato plants. Every patient understandably encountered challenges with the tasks, but Owen was supportive and encouraging and the patients found new ways to complete the tasks – it was clear to see the positive impact the session had had.
One of the patients took me by surprise at the end of his horticultural therapy session when he asked Owen whether he could sample one of the chillies which was growing in the corner of the green house. Within a few minutes it was gone- not a bad effort for 10.30 am, especially given that no dares were involved!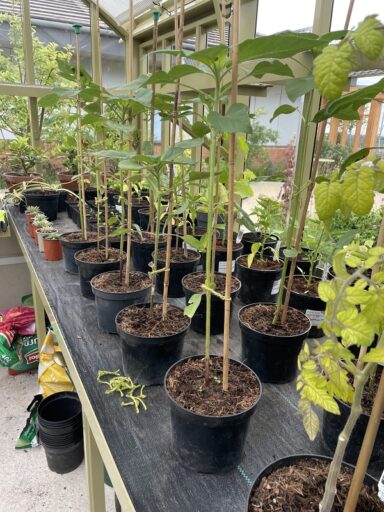 As the day was coming to an end and I was saying my goodbyes to the patients who were enjoying a natter in the fading sun, two young ladies were bringing their friend into the garden for a change of scene. The patient was lying in her bed as they slowly made their way around the fully accessible garden. To see her and her friends enjoying the garden in this way encapsulated what Horatio's Garden is all about.
It really is a truly remarkable charity and it's an honour to support the incredible work that Horatio's Garden does.
"Horatio's Garden is a national charity creating and nurturing beautiful gardens in NHS spinal injury centres to support everyone affected by spinal injury. We grow thriving communities to support patients, their families and friends facing long stays in NHS hospitals as they adjust to, or care for someone with, a life-changing injury."