As a Top 100 Law Firm, Hugh James is proud to continue its partnership with housing associations in Wales to support the 'Pathway to Board' initiative, which aims to inspire those from black and ethnically diverse backgrounds to become board members of the future.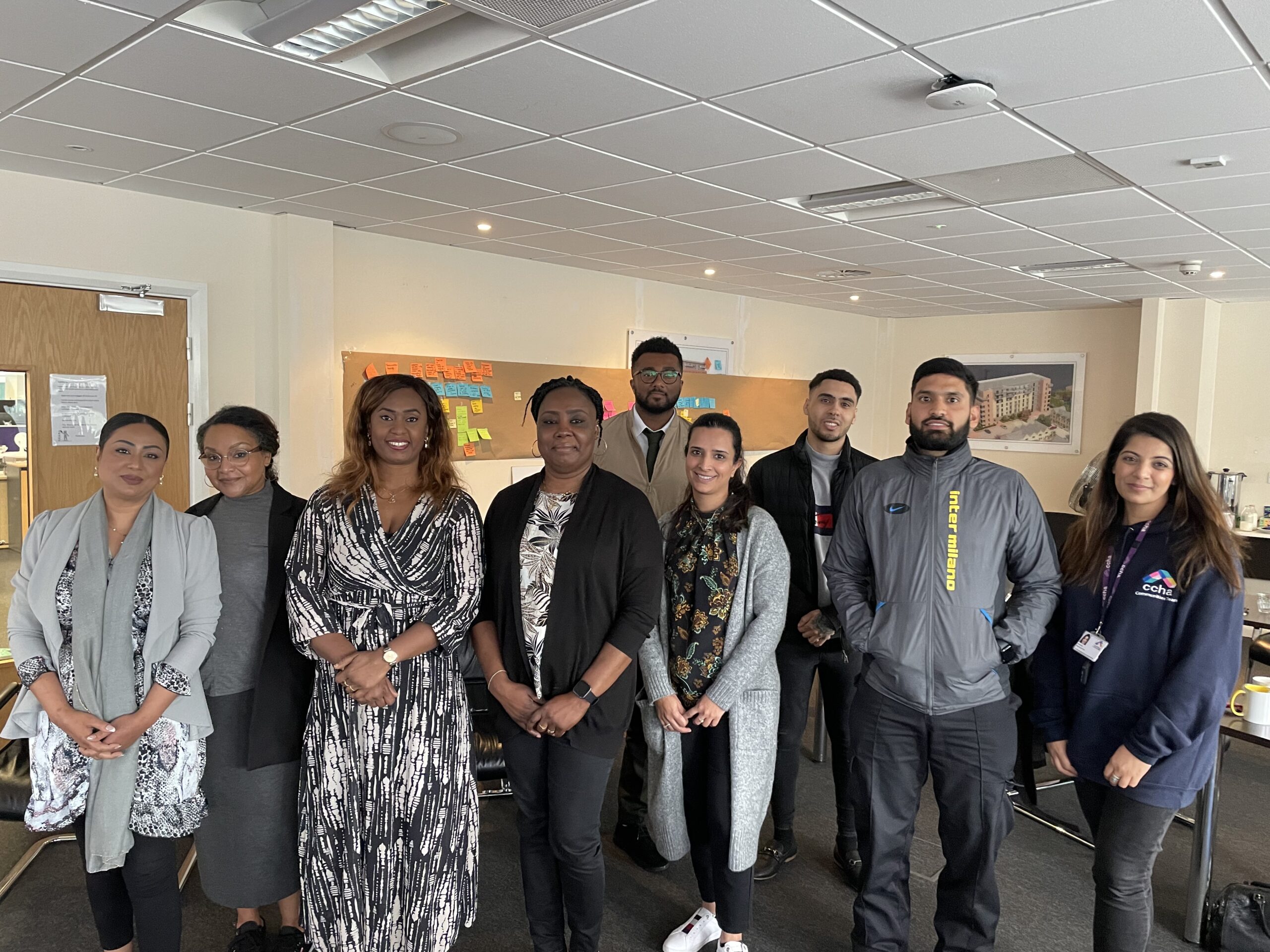 Pathway to Board was launched in 2022 with representatives from Cardiff Community Housing Association (CCHA), Taff, Linc Cymru, Cadwyn and Hafod, to address underrepresentation of minority candidates in the boardroom and to ensure boards reflect the diversity of a housing associations' customers. Now in its second year, it has grown to include eight member organisations and invites a new cohort for 2023.
As Wales' leading law firm, Hugh James represents more than 40 housing associations and local authorities and has a proud track-record of fostering partnerships that make a real difference to local communities.
In collaboration with leaders on the Pathway to Board programme, Hugh James' involvement focuses on sharing their extensive network and providing guest speakers to give their experiences, insights, and practical advice on board membership, leadership, and navigating the corporate landscape.
Hugh James Partner and Head of Strategic Partnerships Deborah Sleightholme first met with aspiring board members in 2022 and returned in May 2023 to share her experiences as Chair of Brake, Vice Chair of Embrace Child Victims of Crime and Vice Chair of FLACSS – a group of bereavement charities.
With her presentation entitled "Board Membership – a Personal Perspective", she spoke about her journey to charity trustee and board member, good governance and best practice, how to become a volunteer trustee or board member, resources and support available, and her experience of diversity on boards.
Deborah commented:
"It was a real privilege to be invited back to present on this year's Pathway to Board course. I have learned so much during my own personal journey as a trustee and board member over the years and it is great to be able to share this with others who are embarking on that route. I hope that what I had to say is useful and helps this year's participants secure a role they can enjoy and be passionate about. I enjoyed talking with such an engaged group of people who kept me on my toes by asking lots of questions! I wish them luck in finding the right fit for them in the future".
Afshan Iqbal,project manager at Pathway to Board said:
"The cohort really connected with Deborah's own journey of getting her first board position, which led to a very interesting and engaging discussion. Thank you for contributing to the development of our candidates. Their contribution will influence the way decisions are made in the boardroom across the housing sector and beyond."