We're delighted to tell you that our rugby lunch, held last Friday 24 November, has raised more than £21,000 for NSPCC Cymru.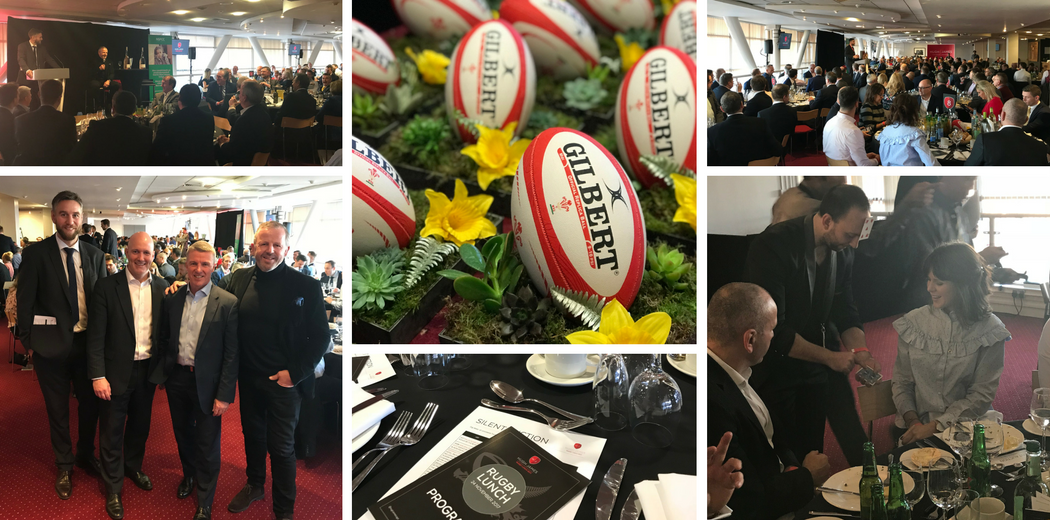 The lunch was hosted by former Wales captain, Ryan Jones, and was held in the Principality Stadium. He was joined by several special guests throughout the day including All Blacks rugby legend, Sean Fitzpatrick, and Welsh team players Dan Biggar and Scott Baldwin. Wales' manager Warren Gatland also made a brief appearance, posing for a quick selfie with guests.
Money was raised through table sales, a raffle, a silent auction and game participation, with all proceeds going to NSPCC's 'Speak Out Stay Safe' campaign which aims to raise awareness of signs of abuse or neglect in schools.
This brings the total raised for NSPCC Cymru by Hugh James in 2017 to more than £35,000 and counting.
This total has been reached through a combination of dress down days, team events and individual fundraising achievements.
Senior Partner Matthew Tossell said,
"I'd like to say thank you to everyone who has contributed to making the event a success. It's through the generous nature of our clients and our staff that we've been able to raise a substantial sum for a very worthy and important cause. As a firm, we are committed to building strong partnerships with the charities we support and we will continue to work hard to be a positive force in the community."