Thursday 14 December marked a significant milestone for Hugh James; the official launch of our new headquarters at Two Central Square.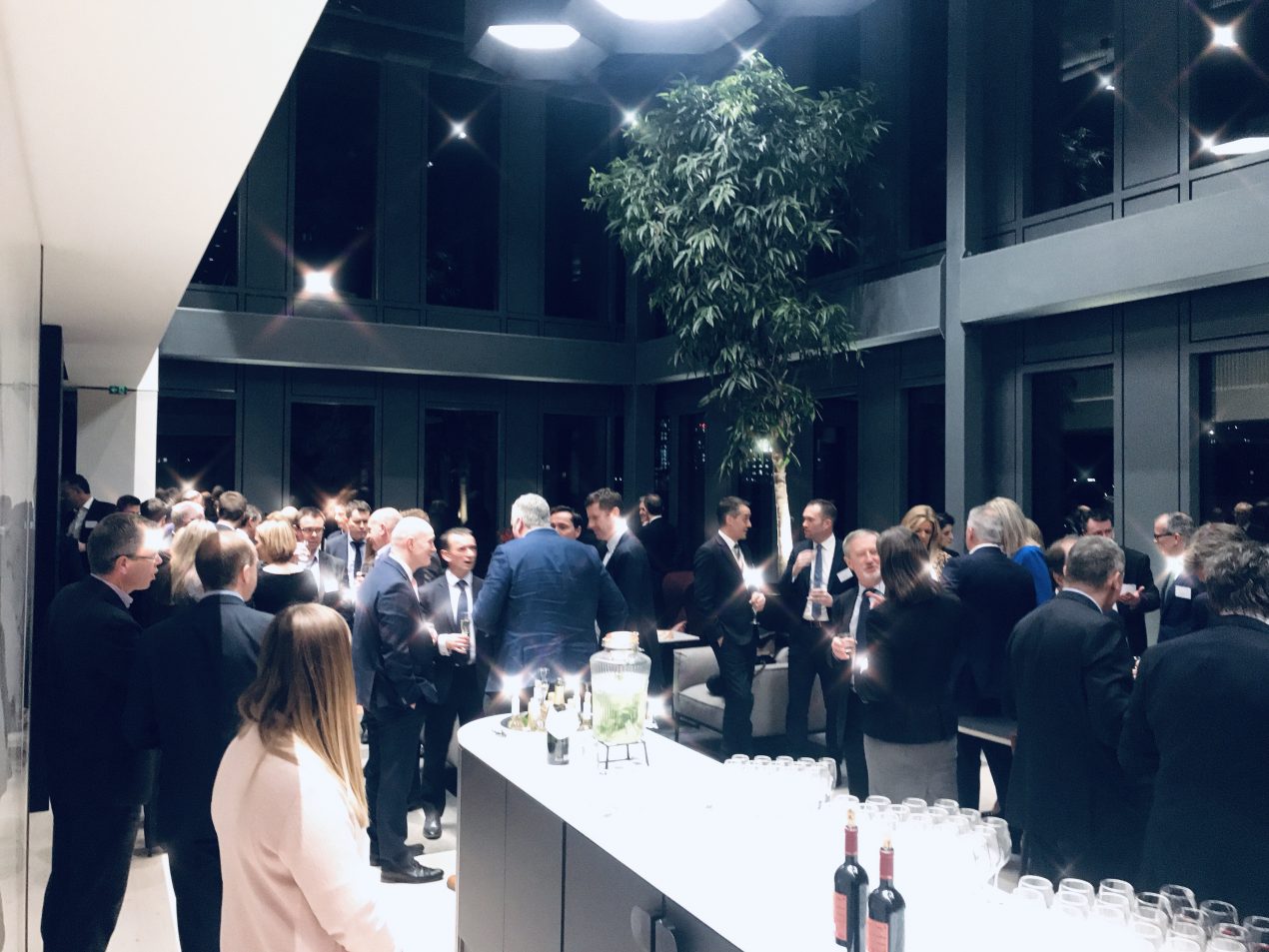 We relocated our two Cardiff businesses – Hugh James and Hugh James Involegal LLP – from two separate offices in Cardiff into one. The new offices provide a premium environment for staff and visiting clients alike.
We marked the occasion in the Vista Lounge. Secretary of State for Wales, Rt Hon Alun Cairns MP, officially opened the offices:
"Starting small but through recruiting bright and ambitious talent, Hugh James opened a number of offices across south Wales. But as the nature of the legal environment changed, the firm adapted and developed and continued to grow as a result, focussing its activity in Cardiff and opening an office in London to keep an eye on opportunities in the City to bring work back to Wales.
"And although the approach will have changed since the 1960s, Hugh James continues to attract and recruit the brightest and most ambitious local talent.
"It is a pleasure to be here tonight and a privilege to mark such a significant milestone. An opportunity to look back at the Partnership's history and to look forward to consider the future opportunities and ambitions of Hugh James."
Hugh James, Managing Partner, Alun Jones, said:
"Although tonight is our official launch, in reality, our staff are already settled into our new headquarters and our clients are very used to visiting us here already. We're delighted with the feedback they give us on our new offices and we look forward to welcoming those who are yet to visit very soon."
Two Central Square is located in the city centre and benefits from its close proximity to transport routes. Cardiff Central Station is directly opposite the office and provides easy access to stations in South Wales as well as Bristol, London and Manchester. The office is also situated on a number of major bus routes and is only a twelve-mile journey from Cardiff Airport.