Introduction
At Hugh James we are committed to the equality and diversity of our workforce.
What does diversity mean to Hugh James?
It relates to the recruitment and selection of the most efficient and effective workforce based on skill and expertise, regardless of age, gender, marital status, disability, race, religion, sexual orientation, ethnic group or nationality.
How do we achieve diversity at Hugh James?
We have two policies in place which ensure the above is achieved:
Equal Opportunities Policy
Dignity in the Workplace Policy
Our dedicated human resources team ensure that these are enforced and made known to employees.
Our diversity activities
We have diversity and equality training on inductions. (DVD)
We are an equal opportunity employer.
We offer diversity and the law training to all staff.
We accommodate flexible working where possible.
We have a strict policy on bullying and harassment.
In October 2020, be a Disability Confident Employer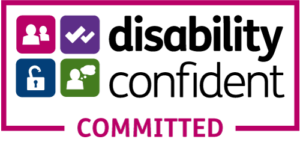 Download our latest diversity statistics report [900kb PDF].
Gender Pay Gap Report
We are committed to gender equality and the attraction, training, promotion, and retention of women across all parts of our business.
Read our Gender Pay Gap Report 2021
The Modern Slavery Act
Hugh James is committed to ensuring that modern slavery and human trafficking is not practiced in any of our supply chains or in any part of our business. Read our full statement of support for the Modern Slavery Act.