Hand Arm Vibration Syndrome in the motor industry is becoming more evident in the experience of our expert partner specialising in hand arm vibration syndrome.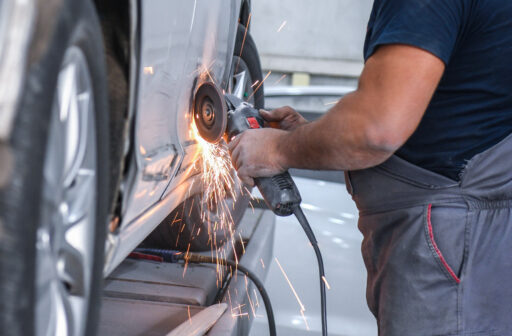 Employers have a duty to ensure workers are protected against hand arm vibration syndrome also known as vibration white finger and carpel tunnel syndrome, by eliminating exposure to vibration or by providing low vibration use tools, ensure tools are appropriately maintained and to reduce the amount of time that a worker uses such tools.
The permanent and debilitating condition of hand arm vibration syndrome affects the nerves, blood vessels, muscles and joints of the hands and wrists and can also cause serve pain in the fingers.
Other conditions that can also be caused by excessive exposure include carpal tunnel syndrome which is a nerve disorder causing pain and numbness and a weakness in parts of the hands.
Partner and Head of Industrial Disease, Kathryn Singh has noticed an increase in complaints within the motor vehicle repair industry where regular use handheld power tools such as impact wrenches, grinders, sanders, and air chisels are known to cause the conditions. Paint sprayers are also at risk if their use of vibrating tools are not regularly monitored. The HSE has issued specific guidance for workers within this industry to also include panel beaters.
Kathryn advises that:

"Sadly, we continue to see an increase in the number of people suffering with this awful condition, that severely impacts upon a person's ability to carry out ordinary daily activities and work because they cannot use their hands. This is a preventable condition and employers are continuing to expose their work force to unacceptable levels of vibration."
Kathryn and her team have a long history of representing people who suffer with hand arm vibration syndrome and are specialists in this area.