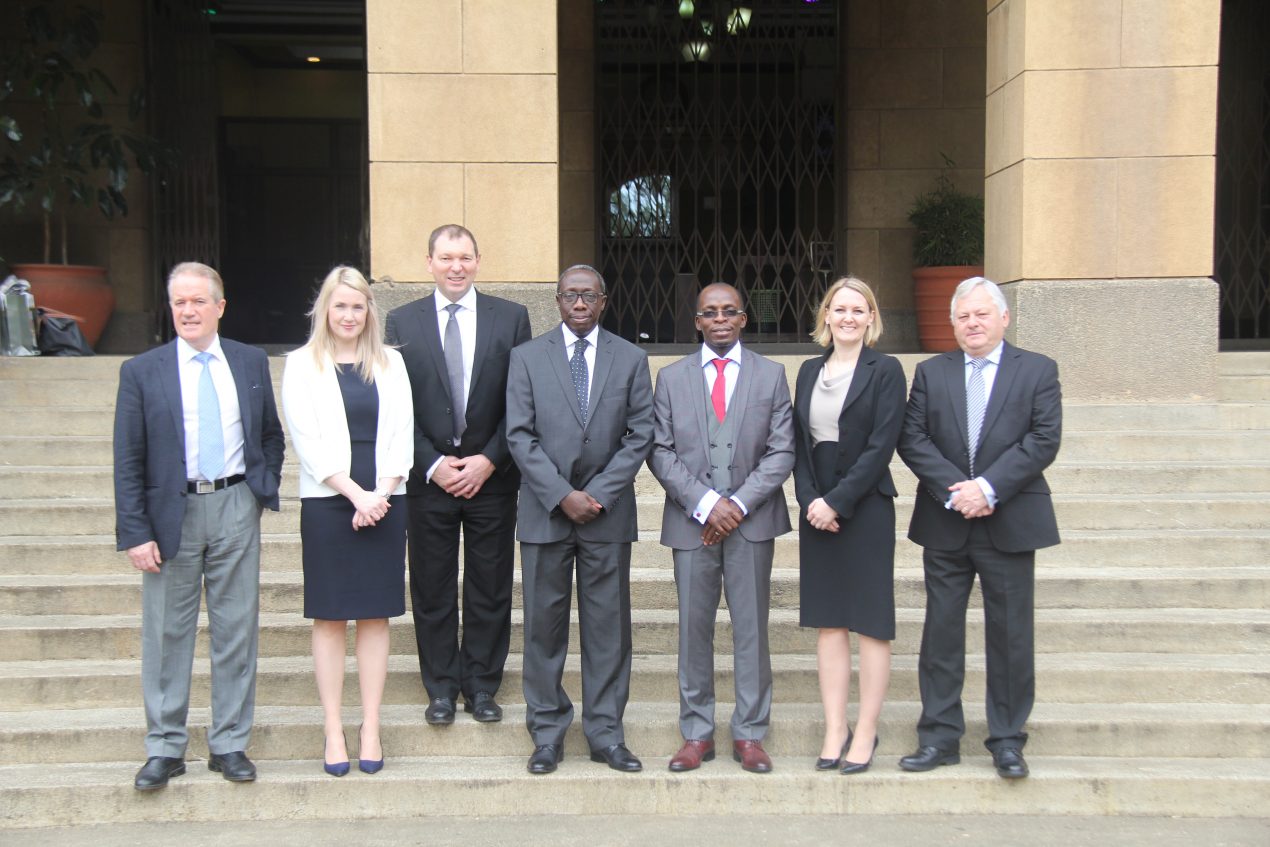 From left to right: Malcolm Evans, Lyndsey Gordon-Webb, Andrew Davies, Mr Justice William Ouko, Ronald Onyango, Gwen Evans, Gareth Morgan.
During their trip to Kenya in March, the Hugh James international team were honoured to be the first guests of the newly elected President of the Court of Appeal in Kenya, Mr Justice William Ouko.
The team met with Mr Justice Ouko in his chambers before embarking on a personal tour of both the Supreme and Appeal Court of Kenya in Nairobi. Here they were introduced to a number of presiding Judges.
During the visit the team learned about the history of the judicial process and how this has evolved to date.  Kenyan Law is based on the UK laws of 1897 and is currently a mix of:
Kenyan Statutory Law;
Kenyan Common Law;
UK Common Law; with
Elements of tribal and Islamic law.
Following the tour the team had tea with Mr Justice Ouko and heard about his plans to modernise the Court of Appeal during his tenure as President.
Mr Justice Ouko stated it was "an honour for us to host such distinguished team of solicitors."
Hugh James wishes Mr Justice Ouko the very best in his newly elected role.
For further details please visit the Kenyan Judiciary website.