On Thursday 9 September 2021, eight of the Hugh James Neurolaw department were proud to roll up their sleeves and assist in various jobs at Moss-Rose Cottage, Rumney, Cardiff. Moss Rose Cottage is a newly established community interest company whose aim is to support adults within the community who have non-visible disabilities.
Moss-Rose Cottage has been intertwined with the local community in Rumney for over 150 years. The cottage initially operated as a corn merchant and was later transformed into a local post office. In more recent years, Moss-Rose has been used as a residential property, with its ownership being passed down through several family generations.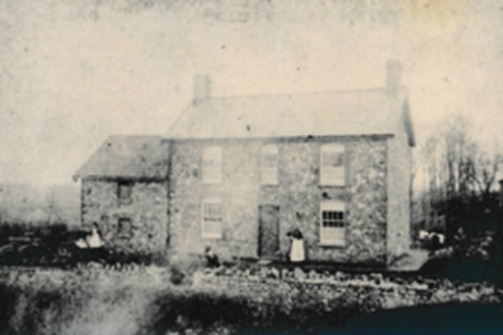 Moss-Rose Cottage (C.I.C) – the charity
The Cottage is currently undergoing a further period of transformation which is where the involvement of the Hugh James Neurolaw Team begins. Moss-Rose Cottage has been set up as a not-for-profit organisation by Bernadette Hurley ("Bernie") and her daughter, Emily-Rose. Unfortunately, Emily suffered a hypoxic episode that she sustained immediately prior to her birth. Emily is now 23 and has now finished her education at university level. However, as is often the case with clients within the Neurolaw department, Emily's injuries are not obvious on first presentation. Despite her injuries, Emily has consistently expressed a desire to become involved in work or a role within the community. Emily has greatly benefitted from the support provided by Headway Cardiff & South East Wales and the ambition of both Emily and Bernie was to create a similar environment which could offer both therapeutic support and life skills to assist individuals suffering with a neurological injury. Moss-Rose Cottage aims to provide a bridge between academic life and employment and supplement the invaluable support provided by charities such as Headway. Moss-Rose will provide an environment in which people of working age with 'invisible barriers' (such as brain injuries) can access community-based rehabilitation, improve their self-esteem and improve their chances of employment.
Emily-Rose and Bernie purchased the cottage recently which undeniably requires a significant amount of renovation work. Since their purchase, after a large amount of hard work and determination from Bernie, they have received a great deal of support to transform the building into a space that can offer therapy, respite for family members, an annexe to trial independent living and meeting rooms to promote and encourage employment where possible. In addition, Bernie has made useful links with the local community who will be able to offer work placements to suit the individual needs and abilities. It is hoped that referrals will be made from clinicians, therapists and Case Managers for young adults with brain injuries to attend Moss-Rose Cottage for a 12-to-13-week period to gain relevant skills to release their hidden talents. Thereafter, Moss-Rose Cottage will continue to work with the young adults whilst they adapt their life skills to their own community.
The project is one close to Bernie's heart as she firmly believes that there is a gap in the support available for those with invisible barriers. Bernie would like to replicate this within other areas of Cardiff once Moss-Rose Cottage has proved to be successful. Bernie has received a lot of support for this venture and the first young adults will attend Moss-Rose Cottage in October following their open day on 2 October 2021. The Hugh James Neurolaw Team were inspired by Bernie's vision, determination and thorough planning. Although considerable work is still required at the Cottage, we have no doubt that the project will be up and running by the 2 October 2021 target. To provide further support to Bernie and her project, the Neurolaw Team has offered to provide a 'finance workshop' to discuss the difficulties that the young adults at Moss-Rose Cottage may be facing with issues such as benefits and the day-to-day management of their finances. Hugh James will be able to assist attendees with the knowledge that they need to manage their financial affairs and do so in a manner that is appropriate to their needs.
Hugh James's contribution
Eight members of the Hugh James Neurolaw Team arrived at Moss-Rose Cottage at 9am equipped with an array of tools and the essential midday treats. The day began with a talk from the highly passionate Bernie, before the team got to work with the cleaning and renovating. The team worked hard throughout the day, deep cleaning rooms both downstairs and upstairs in the cottage, the size of which is highly deceiving. A detailed inventory was created and numerous unwanted items throughout the property removed. The team managed to give the living and bedroom areas a new lease of life, whilst also painting and decorating the kitchen cupboards. Following a brief break for lunch, the team began work on the exterior of the property, carrying out some much-needed weeding as well as removing hundreds of apples from the large beautiful garden area. The team left the cottage having felt that they had made a real and valuable contribution to the project and the ambitious goal of opening its doors in October.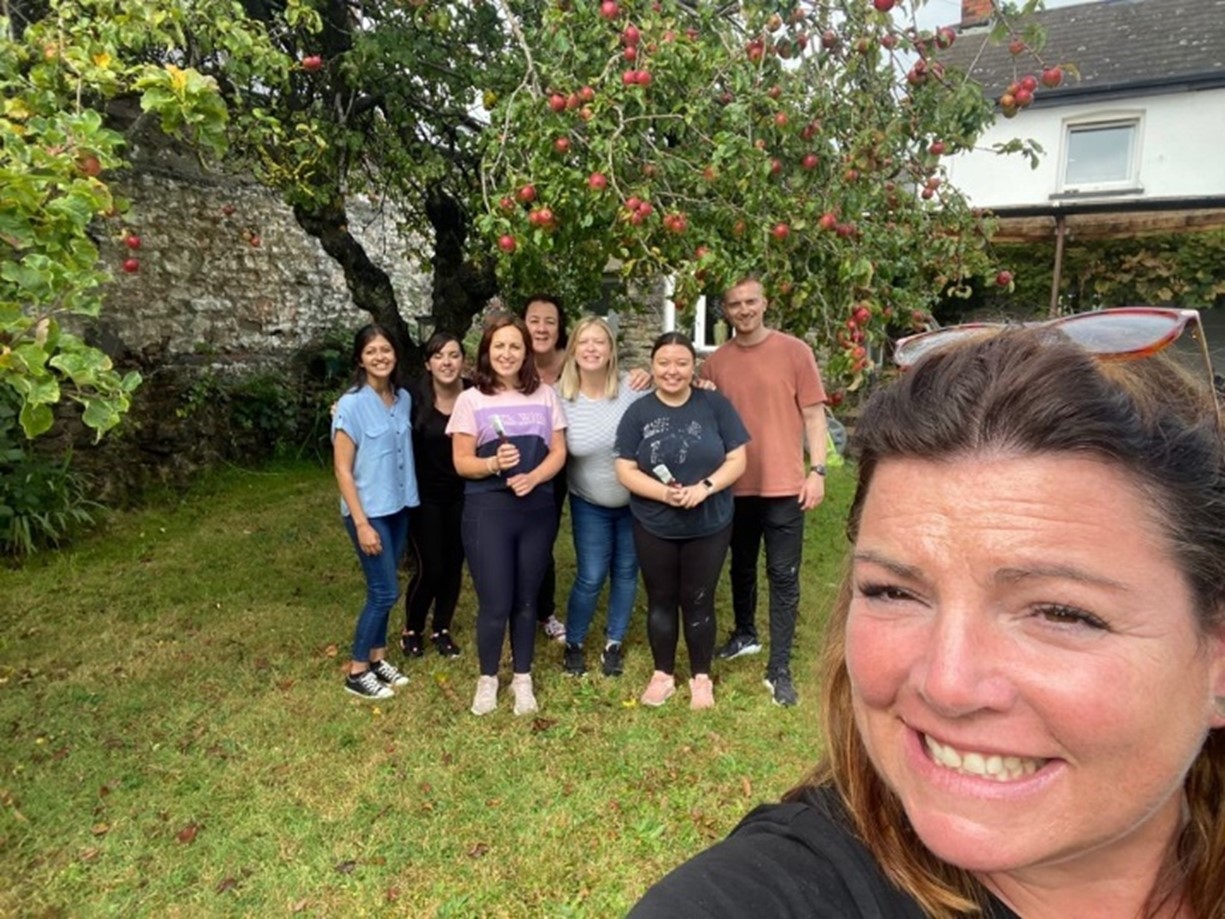 Why does Hugh James feel that this is an important project to be involved in?
The Neurolaw department has a history of extensive charitable work and has provided valuable support to numerous causes and community incentives. The department see this project as no different. The team have drawn inspiration from Bernie's vision and sheer determination to make this ambitious project a success. The team share Bernie's view that at present, there is a missing link between childhood/academic life and employment for those suffering with a neurological injury. Hugh James is determined to make a difference and support this project which could provide an invaluable support network and framework for individuals like Emily who clearly have so much to give when provided with the right opportunities. The team will undoubtedly be keeping a close eye on the opening of Moss-Rose Cottage in October, with a view to assist further as and when possible. If you would like to find out more about Moss-Rose Cottage, the website can be accessed via: Moss-Rose Cottage – 'Turning I can't into I can'. (mossrosecottage.co.uk)
The Grand Opening – 2 October 2021
All of the hard work and extensive preparation will be realised when Moss-Rose Cottage opens its doors on 2 October to the first of many colleagues. Both Bernie and Emily-Rose have stressed that everyone is welcome and if you would like to find out more, do not hesitate to get in touch.
Blog published by Ellis Meade, Trainee Solicitor, Neurolaw