Mrs Sheila Flower
Sheila Flower has been a resident in a care home in Newport since in 2004 at the age of 61 due to her deteriorating mental and physical health.
Mrs Flower suffers from bi-polar, diabetes, depression and hallucinations. Mrs Flower has often refused to eat and take medication and has been admitted to hospital a number of times.
Mrs Flower's daughter contacted Hugh James in 2012 after she was denied continuation of NHS healthcare funding. A retrospective review of Mrs Flower's needs was requested. Unfortunately, it took until 2019 for the health board to reach an initial decision regarding part-funding. Following negotiation, Mrs Flower was refunded £75,000 covering three years of wrongly paid care fees and interest.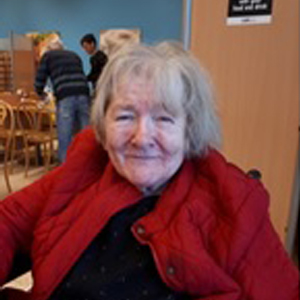 Mrs Flowers's daughter said:

The assessment process feels like a tick box exercise and is not a reflection of my mum's needs. Whilst we've had some victory, we are still waiting for the whole claim to be determined.