The Head of our Specialist Claims Group has received the Tom Henderson Penguin Award for services to international law.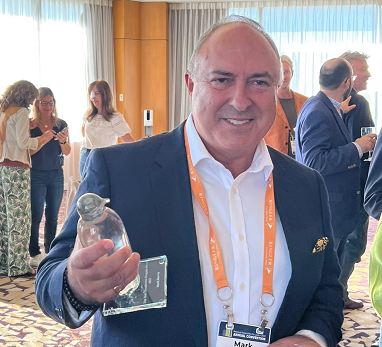 Mark Harvey, who also leads our London office, was presented with the prestigious prize at the American Association of Justice (AAJ) conference in Seattle in July. It's an award whose history was based on a visit in 1999 to South Africa by a delegation of international lawyers seeking to help with access to justice. It has been awarded annually since then to lawyers from around the world all of whom are deemed to have contributed substantially to access to justice across international borders.
At a reception hosted by the Pan European Organisation of Personal Injury Lawyers (PEOPIL) in Seattle, tribute was paid to Mark's service to the international community and the cross-border nature of the litigation he has led for over thirty years. This has included his first cross border claim arising out of the anti-arthritis drug Opren in 1992, through the Dow Corning breast implants of the 1990s to today's catastrophic, transport and product related claims in which Mark Harvey, and colleague Katherine Allen, are currently instructed.