Hugh James, a top 100 law firm, is pleased to announce the continued growth of its Private Wealth offering with the expansion of its highly acclaimed team.
Over the past three years, the award-winning team has welcomed five new partners, three of these in the last six months. Overall, the number of partners has increased from four to nine, further strengthening the firm's capabilities and services in the private wealth sector.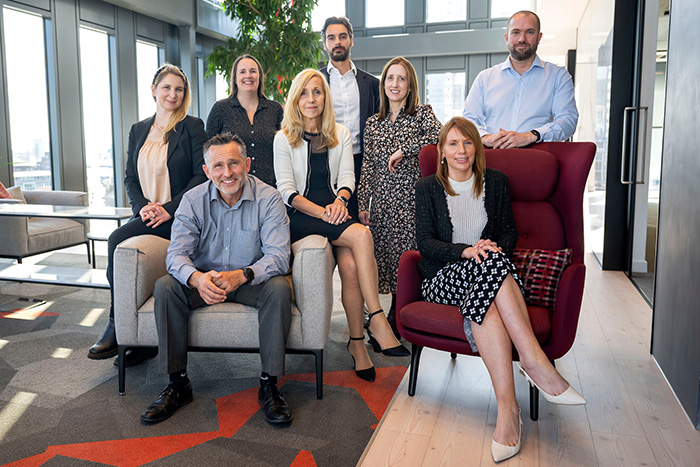 Most recently, following the firm's move to its new premises at 1 King's Arms Yard in London, Alix Langrognat has joined the team. Alix's specialist knowledge in Estate Planning and High Net Worth services extends the firm's offerings in these areas.
In July, after the acquisition of commercial and private client firm Loosemores, the team welcomed Maria Cosslett. Maria brings with her a wealth of experience in all areas of private client law.
Specialist Trusts and Estates Administration lawyer Samantha Roberts advanced to Partner in May after a decade in the firm, signalling the firm's commitment to investing in and developing its people.
Together, the 61-strong team provides bespoke and fully comprehensive services to businesses and high-net-worth individuals across the UK. It's proud to be ranked alone in Band One for Private Wealth and Private Wealth Disputes in Wales in both The Legal 500 and Chambers High Net Worth guide 2023. Four of the partners have also been rated "recommended" and "top recommended" in Spear's 500.
Leading the group is Matthew Evans, who expressed his pride in the growth and the exceptional service being delivered to clients.
Matthew said:

"Our Private Wealth practice area has gone from strength to strength with expansion across the UK. This is a testament to the fantastic people in our team and the exceptional service they provide. The recent welcome additions increase our ability to serve more high net worth individuals across the UK who are looking for comprehensive and holistic private wealth advice."
The Private Wealth practice handles a wide range of complex matters, tailoring its approach to provide bespoke solutions for high-net-worth individuals as well as corporate partners such as high street banks, professional trustees, and large national and international employers. With extensive experience in managing intricate asset portfolios and international complexities, the team offers a comprehensive suite of wealth planning strategies, including, for example, Family Investment Companies.
The firm's expertise extends to advising business owners in various sectors, including agriculture, and also boasts a strong track record in the charity sector. Notably, Hugh James has a well-established and successful partnership with the Institute of Legacy Management (ILM).