Members of Hugh James's Private Wealth team were delighted to play a small part in Cancer Research UK's Big Hike in Brecon. Solicitors Jake Moses, Joseph Brophy, Matthew Nester, Oliver Black and Oliver Rees, Associate, Kieran Forsyth, and Partner, Roman Kubiak, joined the rest of the staff, volunteers, supporters and participants to marshal the Big Hike event in Brecon.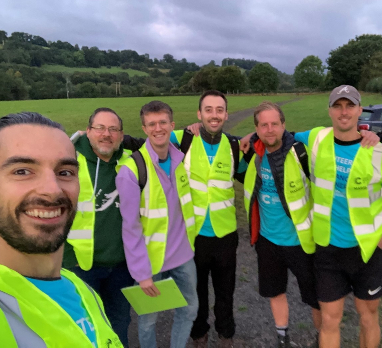 The event involved some 136 participants hiking nearly 25 miles through the Brecon Beacons starting from the Brecon County Showground, over Pen-y-Fan (the highest peak in South Wales), Cribyn, Upper Neuadd reservoir, Taf Fechan Forest Talybont Reservoir and Talybont-on-Usk.
The Hugh James team members were positioned along the trail from the canal towpath and various station points, to the very top of Pen-y-Fan, helping to guide the incredible individuals who were raising funds for such a fantastic cause.
On the day we met a whole host of incredible individuals, from John* who had lost a kidney to cancer but had gained a new lease of life and was now walking 5,000km a month, to Bill* who had lost three stone and a mum and daughter team who were raising funds in support of their husband/father living with cancer.
A number of us also witnessed first-hand the generosity of strangers who came out of their houses to offer a number of us teas and coffees.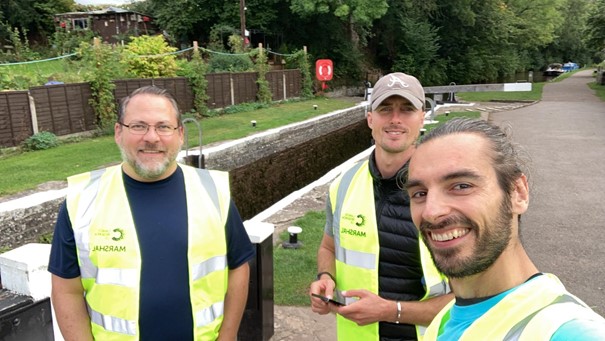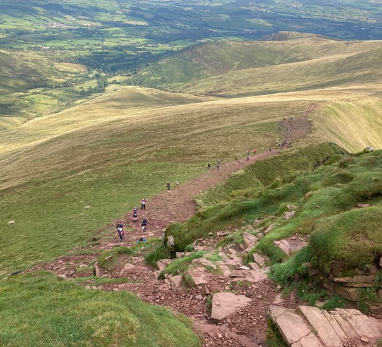 While it was a long day, it was also one of the most rewarding, fulfilling and best days a number of us had had in a long time.
It also highlighted the immeasurable benefits which charities bring. Not only do they bring sufferers and supporters together, but families, volunteers, whole communities, and on a Saturday in September in Brecon this charity also brought a team of lawyers hailing from South Wales, Bath, London, Bristol, Bermuda and South Africa together.
* The names of these individuals have been changed to protect their identities