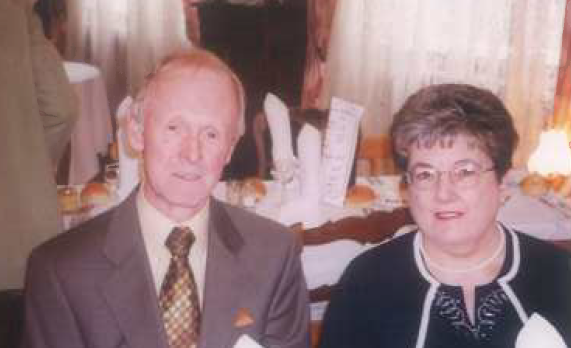 Former mayor Mr Lawrence Munson, known as Laurie, unfortunately passed away in October 2016 after being diagnosed as suffering with the asbestos related disease, asbestosis.
It is thought that Mr Munson may have been exposed to asbestos during his working career at Ransomes, Sims & Jeffries Ltd. Mr Munson's family have now launched an appeal to try and trace former colleagues of Laurie's in the hope they can provide further information about Ransomes, Sims & Jeffries both at the Duke Street site and at the Nacton works.
Laurie, who lived in Hadleigh, Ipswich all of his life was a committed employee of Ransomes, Sims & Jeffries Ltd earning a long service certificate after 37 years of service in 1989.
Laurie successfully completed his apprenticeship with Ransomes, Sims & Jeffries Ltd as an electrical engineer in 1956. The family believe that after this date Laurie worked in the production part of the company, specifically in the Engineering Department or E Department as it was known.
Originally based at the Duke Street site it is known that Laurie worked on the gallery in E Department where he tested the electrical motors for the agricultural products developed by Ransomes, Sims and Jeffries Ltd. However very little is known about what Laurie did when the company moved to the Nacton works. Laurie's wife, Mary Munson, believes that her husband may have worked in close proximity to the dangerous material asbestos, commenting that "since Laurie passed away some of his former colleagues have mentioned that they believe there may have been asbestos at the Duke Street site and how Laurie could have worked in close proximity to asbestos".
Laurie was understood to have moved to the new Nacton works that were owned by Ransomes, Sims & Jeffries Ltd in the 1960's and it is believed that he continued electrical testing of motors before moving into the experimental development.
Laurie's family are keen to hear from any former colleagues from Ransomes, Sims & Jeffries Ltd regarding the working conditions at both the Duke Street site and the Nacton works.
Speaking about the witness appeal Hayley Hawkins, a solicitor at Hugh James, commented "from the information we have obtained so far it is believed that Mr Munson could potentially have been exposed to asbestos during his employment with Ransomes, Sims & Jeffries Ltd. We are now trying to help the Munson family to find former colleagues who worked with Mr Munson so that we can gain a full understanding about where Mr Munson may have been exposed to asbestos. Mr Munson was clearly a popular man who has been described as a 'people's person', having time to chat with anyone and everyone, a quality that he clearly demonstrated when later became the Mayor of Hadleigh in 2009.
Laurie was an active and enthusiastic member of the community, being a Town Councillor from May 2007 to May 2015 and holding the title of Town Mayor from 2009 to 2010. As Town Mayor, Laurie chaired full Town Council meetings and carried out civic duties; one of most memorable events was when Laurie hosted a Bond of Friendship with Wattisham air base. The Wattisham air base celebrated its 70th anniversary in July of 2009 and Laurie attended to praise troops and their predecessors for their contribution and efforts over the years.
The Munson family has instructed specialist asbestos lawyers at Hugh James to investigate whether and, if so how, Mr Munson came into contact with the hazardous material, asbestos. Former colleagues that knew Mr Lawrence "Laurie" Munson can get in touch with the law firm Hugh James by calling Hayley Hawkins on 02920 785 691.
Based in Cardiff and London, Hugh James is a Top 100 firm, employing a team of around 600 people, including over 50 partners. Its specialist industrial illness team represents individuals and groups throughout England and Wales.
Armed with the experience and specialist knowledge that is required for this complex area, Hugh James has helped thousands of people who have been either injured or developed an illness as a result of their work. The Industrial Disease team also has significant experience in working on industrial disease group actions, where more than one person has been by affected in the work place.
Get in touch with the team if you worked at Ransomes, Sims & Jeffries with Laurie Munson between 1952-1989.