Mesothelioma compensation claims
Mesothelioma is a cancer of the lining of the internal organs, almost exclusively linked to asbestos exposure. If you or a loved one has contracted mesothelioma following exposure to asbestos dust, then you could be eligible to make a compensation claim. The Hugh James specialist mesothelioma team is hugely experienced in helping people affected by mesothelioma, and we're passionate about fighting for compensation and benefits for our clients.
How can Hugh James help me?
Our specialist mesothelioma team can help mesothelioma patients access financial support from the government (link to our benefits specific page), as well as looking into a legal claim for compensation. Any legal claim would be brought against the entity responsible for exposing you to asbestos dust, which is most commonly a former employer but may also be the owner of a building through which you came into contact with asbestos. If the entity responsibility is no longer trading, then claims can be brought against their insurers, instead.
Our team is ready to help you. A free consultation will help you find out where you stand and what your options are.
get in touch
Why choose Hugh James?
We offer:
A no cost to you service
An obligation-free initial consultation to discuss your case;
Ongoing meetings via phone or in person at a location to suit you. We have five offices across England & Wales, and so wherever you're based, we can arrange to come out to see you where you wish;
Research on your behalf to establish how you may have come in to contact with asbestos; and
A highly experienced team of specialist solicitors who practice solely in the field of asbestos litigation.
We are experts in dealing with mesothelioma claims and will ensure that you and your family get the help you need. Our lawyers have been successfully handling industrial disease and asbestos cases for individuals and families for over 50 years. We understand that the time following a diagnosis with a mesothelioma is distressing, so we provide on-going support for our clients and their families and make sure the process is as straightforward as possible.
We are relentless in the pursuit of justice. Our specialist team will provide expert legal advice to ensure you receive the best care, treatment and the highest level of compensation.
Our team is ready to help you. A free consultation will help you find out where you stand and what your options are.
get in touch
Organisations we support that can help you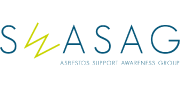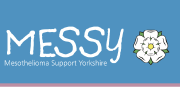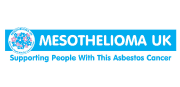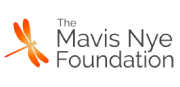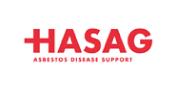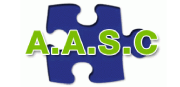 Find out more about the organisations we support in asbestos.
Key Contact
Richard is a Partner and heads a team of solicitors who specialise in asbestos related disease compensation claims.  His team assist those who suffer from mesothelioma, asbestosis, lung cancer and pleural thickening.
Featured previous settlements
Eileen Inman

Eileen was diagnosed with mesothelioma in December 2016 after being exposed to asbestos whilst working at the high street store, Staines between the ages of 15 and 20.
Wayne Churces

Wayne was was diagnosed with mesothelioma in 2017 after being exposed to asbestos whilst working as an engineer at Pen-y-Fai Hospital, Bridgend and Nevill Hall Hospital, Abergavenny.
Your questions answered
Mesothelioma is a cancerous tumour of the mesothelium, a lubricating lining or layer around some of the major organs in the body. It is caused by exposure to asbestos, often as a result of poor working conditions.
Mesothelioma most commonly affects the pleura (the lining around the lung). It can also affect the peritoneum (the lining of the abdominal cavity) and less commonly the pericardium (the lining around the heart) or around the testes. Asbestos exposure is the only known cause of mesothelioma. Even very low doses of asbestos exposure can cause mesothelioma, although the risk of developing the illness increases with the amount of asbestos dust an individual has been exposed to. Around 2000 people are diagnosed with mesothelioma in the UK each year. There is currently no known cure, although there have been recent breakthroughs in treatment options and we can look to recover the cost of such treatment through a legal claim.
There is a latency period between asbestos dust exposure and the onset of mesothelioma symptoms. Periods of 10 years or less are very rare, and often people don't develop symptoms until 40 years or more after their initial exposure.
This is personal to you and will depend upon a number of factors which are unique to your individual situation. Compensation includes an award for the pain and suffering caused by your illness, together with sums claimed in respect of any care needs, your financial losses, medical care and treatment. This may include private treatment options not presently available on the NHS, such as immunotherapy.
As a ballpark figure, the majority of mesothelioma claims settle for sums between £100,000 and £200,000, together with an agreement for funding for private treatment options where appropriate. Our specialist team is experienced in ensuring that you and your family receive the maximum compensation to which you are entitled.
Your claim will be dealt with on a 'no cost to you' basis, and so the claim will cost you nothing, regardless of the outcome.  
You have three years from the date upon which you were diagnosed with mesothelioma in which to make a claim. There are exceptions to this and it is worth contacting us even if you are outside this time period. If a loved one has died from mesothelioma, then you have three years from the date upon which they died in which to claim. 
Contact one of our experts
Fill in the form and one of our experts will get in touch with you shortly.