A leading Cambridgeshire asbestos lawyer has been appointed by Hugh James, as the team expands its support to people with asbestos-related disease across eastern England.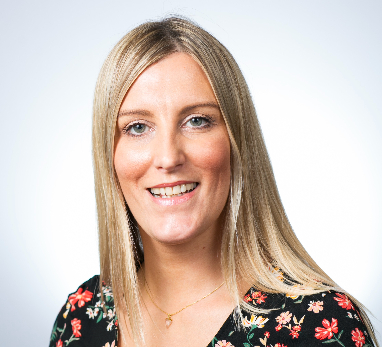 Above: Phoebe Osborne | Photo courtesy of Bernadette Delaney Photography
Our Asbestos team, which has over 60 years' experience of representing clients with mesothelioma claims, has recruited specialist solicitor, Phoebe Osborne, as a Senior Associate.
Phoebe is well-known across Cambridgeshire, Norfolk, and Suffolk for her tireless work in industrial disease litigation, specifically mesothelioma claims. Shehas over 7 years' specialist experience in the field as an APIL accredited asbestos and occupational disease specialist and Senior Litigator.
Based in Cambridge, Phoebe supports clients, offering home visits to assist with civil legal claims and government benefit applications. She also dedicates a significant amount of time in supporting patients and families across the region, as Chair of the East of England Asbestos Patient Support Group, working closely with its founder, and Mesothelioma UK Ambassador, Brian Wallis.
After studying law at Nottingham Trent University, Phoebe joined Thomas Eggar in 2009 and completed her training contract. In 2013, she moved to Irwin Mitchell, before joining Ashtons Legal in 2016, where she headed up the firm's Asbestos team.
Commenting on her appointment, Phoebe Osborne said:
"I'm delighted to have joined a team of talented people I've known and respected for being experienced and compassionate lawyers. The specialist asbestos legal field is a small community, and the Hugh James team are lawyers that others' look up to. It's great to be a part of a Mesothelioma UK panel legal firm that's ambitious and resolutely committed to improving outcomes for patients diagnosed with asbestos illnesses."
Partner and Head of the Hugh James Asbestos team, Richard Green, said:
"We've known and respected Phoebe for many years. She's a passionate and committed lawyer, extremely well-connected and always goes the extra mile for clients – which shines out in the way she's respected and valued in the community. It's great to have her working alongside us at Hugh James, as she continues to dedicate her time and expertise in helping people living in and around Cambridgeshire, Norfolk and Suffolk."
For information or advice, visit the Asbestos team page here.