The family of Geoffrey Ellender are looking to get in touch with his former colleagues after his death from mesothelioma. His family are continuing the claim with the specialist asbestos claims team at Hugh James.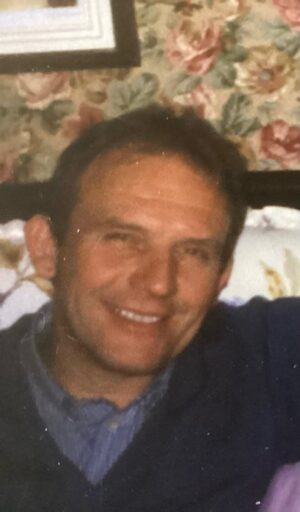 Mesothelioma is an asbestos related cancer, the only known cause of which is previous exposure to asbestos.
In order to pursue a successful civil compensation claim, we need to be able to demonstrate how Geoff came into contact with asbestos during his working life.
Geoff worked at Rotary Hoes/Howard Rotavator as an apprentice between 1962 and 1967. After completion of his apprenticeship, he continued to work at Howard Rotavator until late 1971.
After his time at Howard Rotavator, Geoff went into self-employed work as an Artexer where he was a sub-contractor for D W Betts from late 1971 for many years. Following this he was a sub-contractor for Bickford Brothers in the mid 1970's.
In cases like this, witnesses are crucial in the pursuit of justice. Geoff's family are now appealing for help from Geoff's former work colleagues who might be able to provide further details about this work which exposed Geoff to asbestos in unprotected conditions.
If anyone worked with Geoff either at Rotary Hoes/Howard Rotavator Limited or when he was a sub-contractor for D & W Betts Limited and Bickford Brothers in Essex, we would like to hear from you.
Phoebe Osborne, asbestos-related disease specialist solicitor at Hugh James Cambridge who is supporting Geoff's family, said:

"Sadly, Geoff was very unwell following his diagnosis with the aggressive cancer mesothelioma and we were unable to meet with him in hospital to discuss his asbestos exposure as he was too unwell for visitors.

Geoff's family remain understandably devastated by his tragic death. The family have a number of questions about Geoff's past asbestos exposure and are keen to speak to his former work colleagues.

"While nothing can make up for the loss of a much loved family member, we are determined to support this family in their search for the truth. Any information held by Geoff's former work colleagues could prove vital to the investigation and in providing the family with the answers they deserve."