Written by Anu Manda | Solicitor | Neurolaw Team
This Sunday members of the Neurolaw department are running the virtual Cardiff half-marathon to support Horatio's Garden Wales. Solicitor in the team, Anu Manda, tells us why she is taking part in the challenge.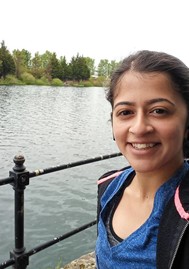 Having never run before, joining the team was a move that surprised myself – probably fuelled by the energy I had after one too many coffees and swiftly followed by a sinking feeling of 'what have I got myself into!'
However, after two months of 'training' (as best I can!) the apprehension of attempting a half-marathon is also tinged with excitement to see how far I have come and what our team are able to achieve for Horatio's Garden Wales.
We are all feeling particularly motivated after watching BBC's Lifeline Appeal on Horatio's Garden this weekend which highlighted the important work the charity does to support individuals affected by spinal cord injury.
Seeing the effort the team has put into training, and the generosity of everybody that has donated so far is a huge reward and easily makes up for the sore legs and aching feet! We all look forward to being able to visit the new garden at The Welsh Spinal Cord Injury Rehabilitation Centre at Llandough Hospital once it is complete.
If you would like to support the team and Horatio's Garden, please visit our JustGiving page.