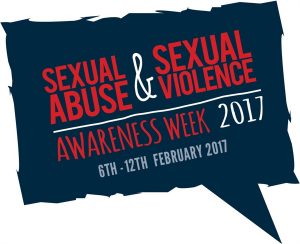 This week individuals and organisations are united to say #itsnotok. The awareness week was establishedto give anopportunity for the general public, statutory and third sector organisations to participate in a discussion about sexual abuse and sexual violence. During the week people raise awareness about sexual abuse and sexual violence and how to prevent it in the UK. Coordinated by organisation's including the NSPCC, Rape Crisis and The Survivors Trust, the aim is to get people talking more about sexual abuse to break down the silence and stigma that can surround it.
At Hugh James we are supporting this very important initiative because we recognise that survivors need both support when they disclose the sexual abuse they suffered and the confidence that they will be listened to with respect. We have developed a holistic approach which we believe helps empower survivors to make the decisions they need to make once they have disclosed. We also believe in being open and non-judgmental when discussing sexual abuse and its consequences. In 2017 there is no need for silence but more survivor empowerment.
There is fantastic support out there for survivors to access and as part of our contribution to #itsnotok we will be continuing with our on-going roadshow where we provide professional providers of services for survivors with information and opportunities which we believe contributes to greater empowerment.