Top 100 UK law firm, Hugh James has acquired a boutique commercial property law firm in London, Claremont Richards, as part of a strategy to grow its London office.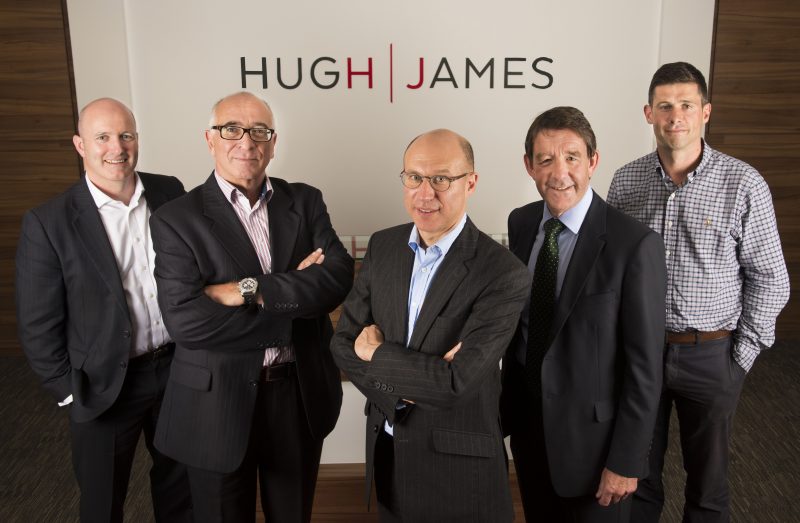 This deal marks a significant development for the company's growth in the City following the opening of its Temple Chambers office in 2013.
Claremont Richards is led by expert commercial property partners, Howard Richards and Simon Levine. Howard and Simon have more than sixty years' experience working for leading London law firms. They have developed a very successful commercial property firm which services a broad range of clients which include SMEs, developers, private investors, banks and contractors.
Howard and Simon join Hugh James as partners and will lead the firm's commercial property offering in London. They will work closely with their counterparts in Cardiff who already work with a broad range of property and construction clients outside the Principality.
Howard Richards explained the decision to join Hugh James:
"Simon and I are extremely proud of the firm we have built and the portfolio of clients we represent. The needs of our clients have evolved and many require services and support beyond our areas of practice. We are very excited about joining Hugh James which strengthens our offering to clients.
Hugh James has built an excellent reputation as a leading commercial firm in Wales and already established a real foothold in the City. Simon and I are very confident we can help the firm to continue its ambitious growth plans by leading its commercial property work in London."
Ioan Prydderch, head of property and construction at Hugh James, said:
"Claremont Richards is an excellent firm led by two leading practitioners who will certainly add a great deal to our offering to clients in London.
They have developed an excellent portfolio of clients over many years who they will continue to work with as part of Hugh James. However I am also sure both Simon and Howard will use their considerable expertise and experience to benefit many of our existing clients."
Alun Jones, managing partner at Hugh James, said this is a significant step in the firm's development:
"Part of our growth strategy is to increase our presence in London alongside our work in Wales. We are delighted that Howard and Simon felt Hugh James was the right environment for them to continue developing the practice they have built over many years and they share in our enthusiasm for what the future holds for Hugh James in London."